Atlanta GA's Source for Event Entertainment & Racing Simulator Rentals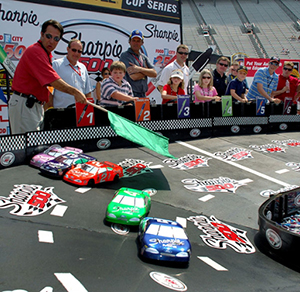 For over 20 years, ThunderDome Racing Entertainment & Attractions has been providing high quality event entertainment and racing game rentals for events in the Atlanta GA area. We have worked with countless well-known clients providing high quality entertainment for corporate events, group events, company parties, conventions, trade shows, and hospitality tents nationwide.
From video game and arcade game rentals to our awesome racing games and simulators, ThunderDome will work with you or your meeting planner to make your next party a huge success!
---
We've provided entertainment for countless well-known clients and some of America's leading companies:


---
Unique Racing Games for Your Atlanta GA Event!
From elaborate stock car race tracks to fun and competitive pit stop challenges, ThunderDome Racing Entertainment & Attractions has everything you need to make your event an exciting experience to remember. We offer custom branding opportunities, prize giveaways, engaging competitions, and a collection of unique racing games and challenges you won't find anywhere else!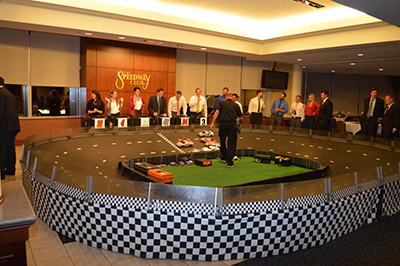 6 Car Race Track
ThunderDome Racing offers a 6-Car Remote Control Race Track, our most engaging attraction, which allows 6 people to compete against one other at one time!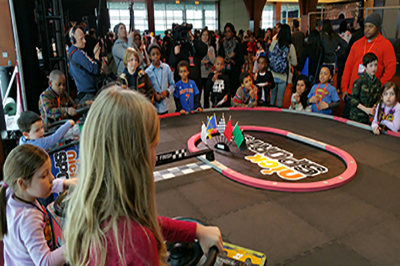 4-Car Mini Track
This is a super cool R/C Track and we use it a lot for trade shows and promotions. We can also make customized car bodies or print full track skirts with your company's logos.
Pit Stop Challenge
This tire-changing device simulates the fast-paced experience that actual race car pit crew members go through during every NASCAR race!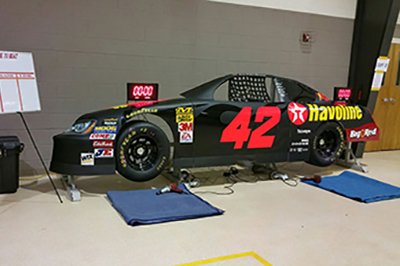 Dual Pit Stop Challenge
Our Dual Pit Stop Challenge is a great team building attraction that will get your colleagues adrenaline going as they try to beat each other's times!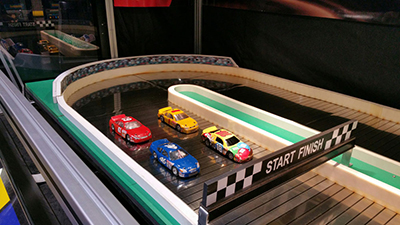 Stock Car Challenge
The Stock Car Challenge works just like the 4 Car Mini Track, except it has a smaller footprint for space-challenged venues.

Racing Party Package:
6 Car Remote Control Race Track (24'x 24')
4 Car Mini RC Track (9'x 13')
Stock Car Challenge (6'x 8')
Custom Cars Bodies (Yours to Keep)
4 Linked EA NASCAR Racing Simulators
4 Linked Daytona USA Racing Simulators
8 Linked Daytona USA Racing Simulators
Pit Stop Challenge
Dual Pit Stop Challenge
ThunderKarts
Browse Racing Entertainment
---
Hear what our clients have to say!
"Thank you so much for coming to our Race Day 500 Festival! All of your awesome racing themed games were a huge success and everyone loved them! We held this event as a way to reach out to our community and show everyone that we care about them! Your games were a game changer and helped our event succeed! Thank you so much for helping us make this possible!" Newspring Spartanburg Staff
We offer a variety of event packages customizable to fit your specific needs and budget! Please
contact us online
today or call us directly at
704.474.0136