ThunderDome Racing › Attractions › Arcade Games
Arcade Games
When is the last time you and your friends or coworkers got together for an evening of video gaming excitement? Well, here's your opportunity to experience everything from early classics like space invaders, up to the most engaging and immersive video racing simulators.
Our multi-cade machines bring you a collection of the most iconic original arcade games, or if you're an adrenaline junkie, challenge up to 7 of your friends to a simulated NASCAR-style race. View our full collection of arcade and video game machines below:
EA NASCAR Racing Simulators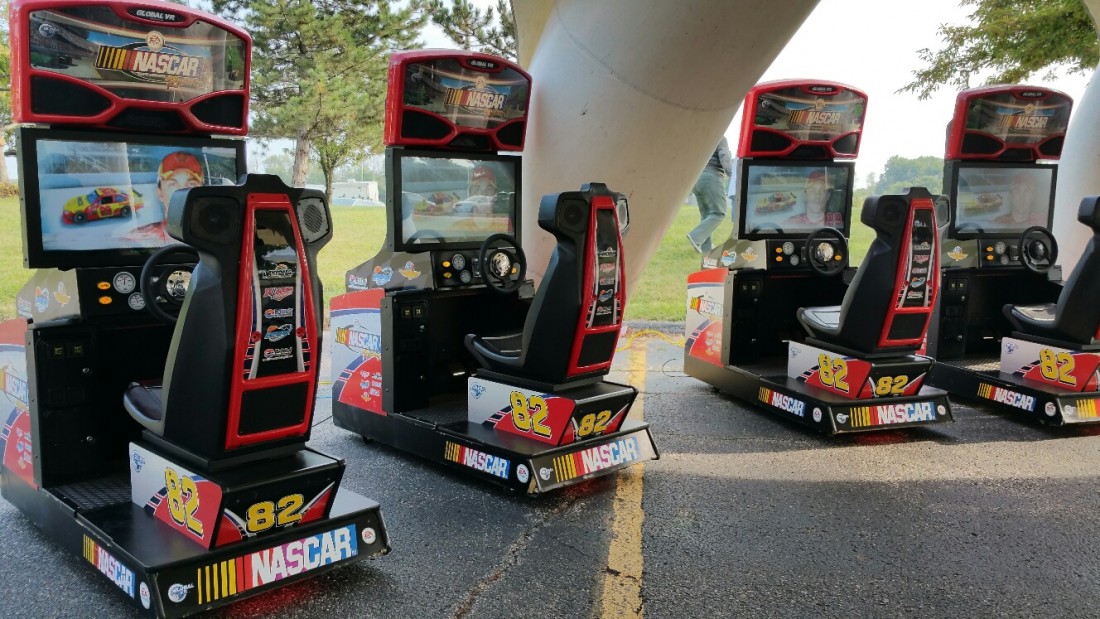 Our EA NASCAR Racing Simulators all link together so the players can race against each other and not just a computer. You pick your driver, Kurt Busch, Tony Stewart, Jeff Gordon, Dale Jr. are some of the drivers to choose from and then select your track from the 8 track choices: Daytona, Talladega, Atlanta, Bristol, Charlotte, Watkins Glen, Phoenix and Indianapolis.
Then, select either Auto or Manual shifter and then the race begins! These have 32" Flat Screen Monitors and a racing soundtrack that plays under the race engine sounds. We only have 4 of the EA NASCAR Racing Simulators and you can select to reserve just one of the simulators or up to all 4. We also offer various other NASCAR Racing games and entertainment rentals! If you'd like to have an EA NASCAR Racing Simulator at your next event, please let us know!
Golden Tee Golf Arcade Game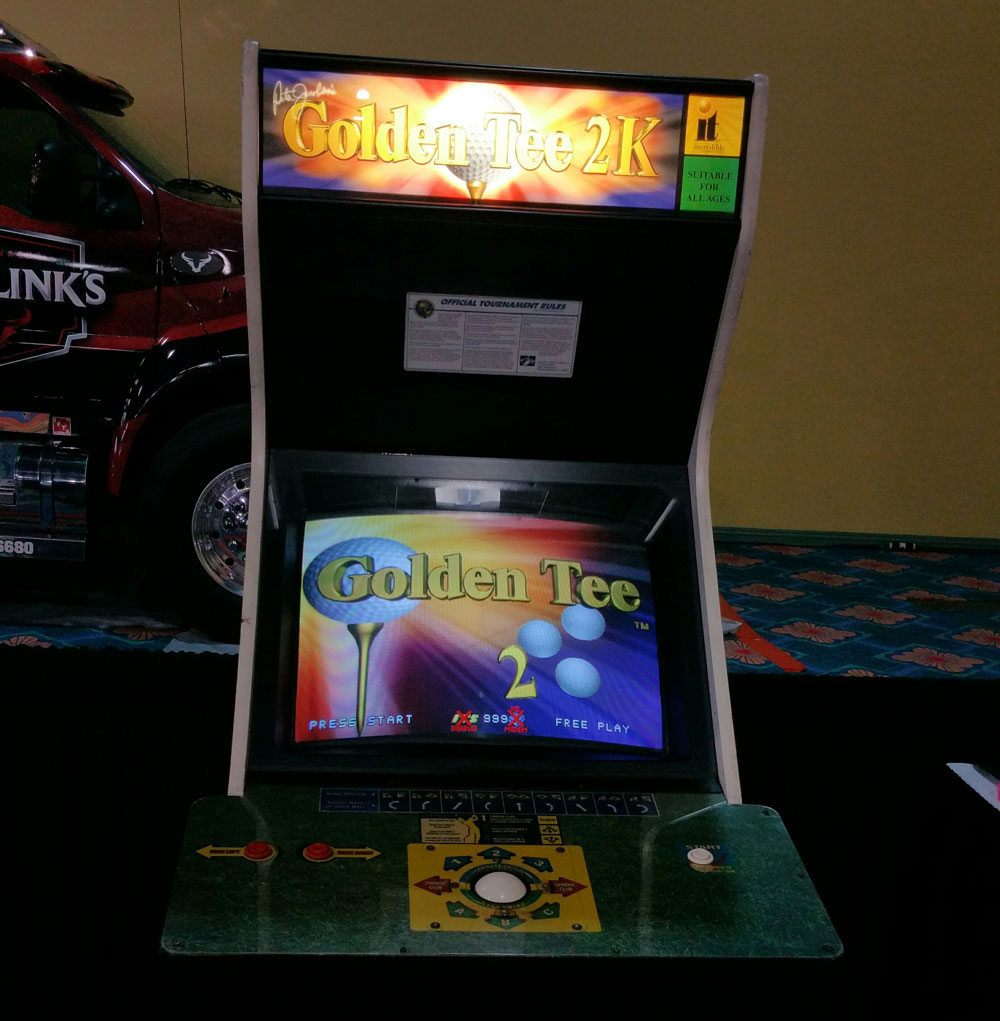 This is one of the first Golf Arcade Games that really made an impact in Golf Video games. Up to 4 players can play at one time. There are 3 courses to select and each one has an increased level of difficulty.
You can select which club you would like to use for each shot. You can change the direction of your player before you strike the ball too because sometimes the wind is stronger on one hole than on the next. You can select the front 9, back 9 or all 18 holes.
PGA Tour Golf Arcade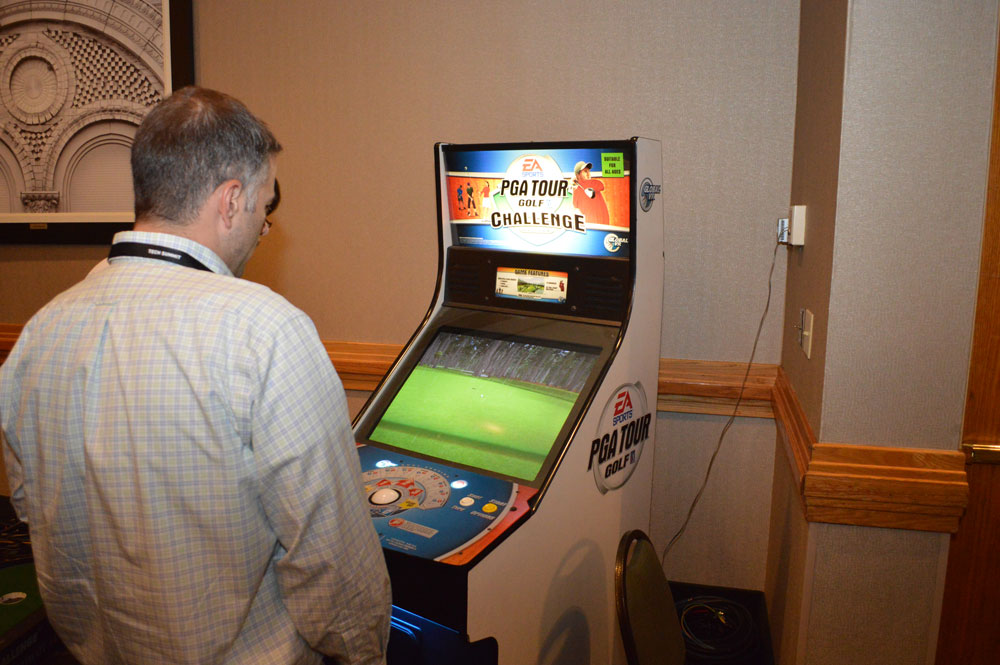 A new take on video golf! You can select from up to 10 different golf courses from around the world. Then you select a professional player that you would like to portray. You can choose from the front 9, back 9 or all 18 holes. Up to 4 players can play at one time and TV announcers give play-by-play on your shot making abilities.
Sometimes congratulating you and sometimes making a snide remark! You can select which club you would like to use for each shot and you can alter the direction of your player relative to wind changes and course layout.
Classic Arcade Games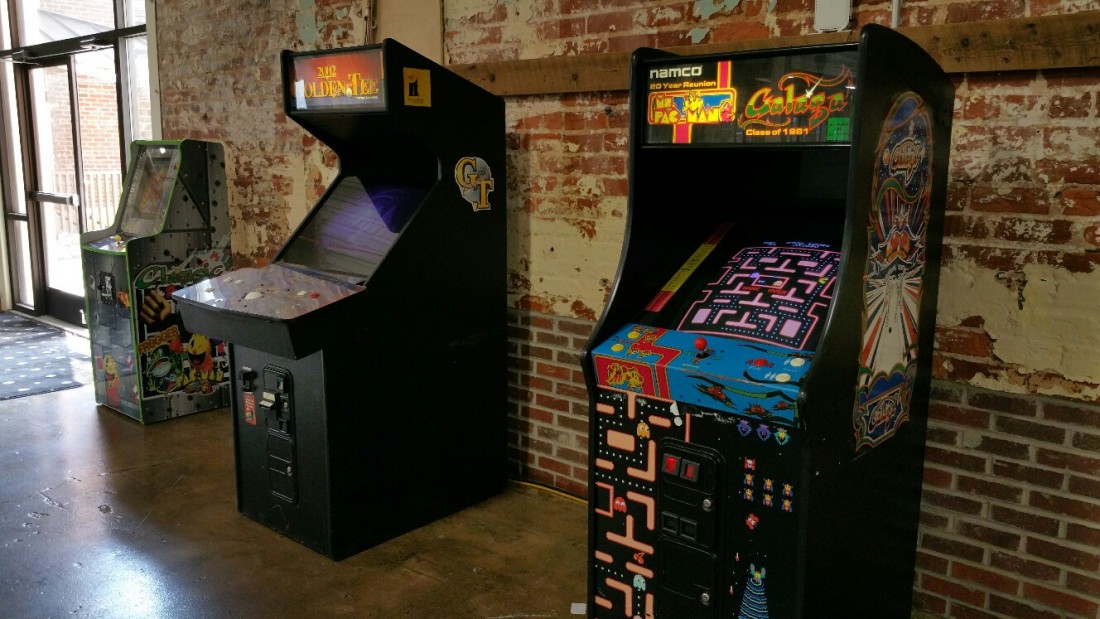 Multicade Arcade Game
60 old school games all in one cabinet! From Centipede, Millipede, 1942, Donkey Kong, Galaga and 54 more of all the best of the 70's & 80's video arcade games!
Other arcade machines we can supply include Ms. Pac Man, Space Invaders, Silver Strike Bowling, and more!
Wii and Xbox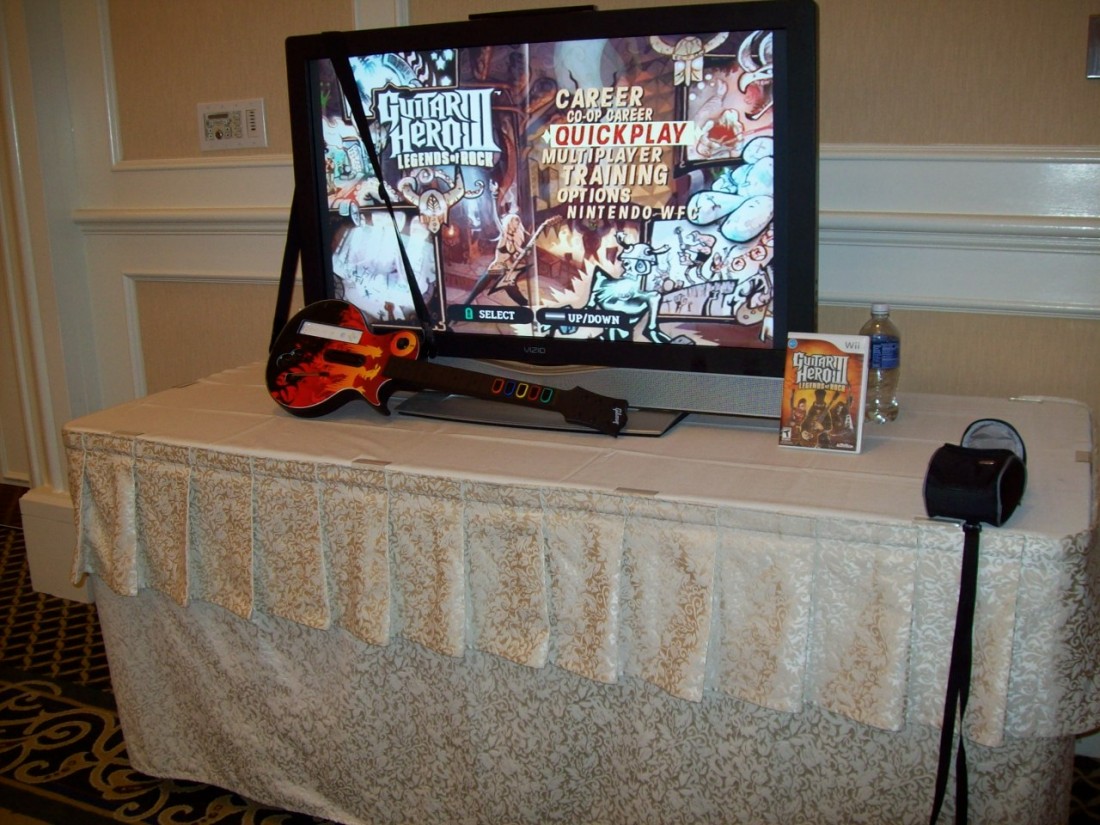 We offer a variety of Wii and Xbox games including Wii Sports, Guitar Hero, and Rock Band.
See our FAQ page for more information regarding our Wii and Xbox gaming options
We Bring the Excitement to YOU!
Let ThunderDome bring the excitement and host your next corporate event, family gathering, trade show, exhibition… you name it! We offer full-service set-up and takedown with endless entertainment! We have worked with numerous marketing and company directors, event directors, meeting planners, private companies, and other individuals from around the country since 1995. Some cities we've delivered our unique event entertainment to include Charlotte, Raleigh, Atlanta, Columbia, Richmond, and many more!
We offer a variety of event packages customizable to fit your specific needs and budget! Please
contact us online
today or call us directly at
704.474.0136