ThunderDome Racing › Attractions › Photo Booth Rentals
Photo Booths
Are you searching for a unique way to make your event unforgettable? A great way to provide unique entertainment for your guests, while also giving them a priceless souvenir that they will always cherish is our custom-made photo booth!
Not only will your guests go home with their very own photo strip (which can be branded with your company logo or event title), you will have the opportunity to capture the excitement of your event for your personal use or enjoyment.
Two Styles to Choose From!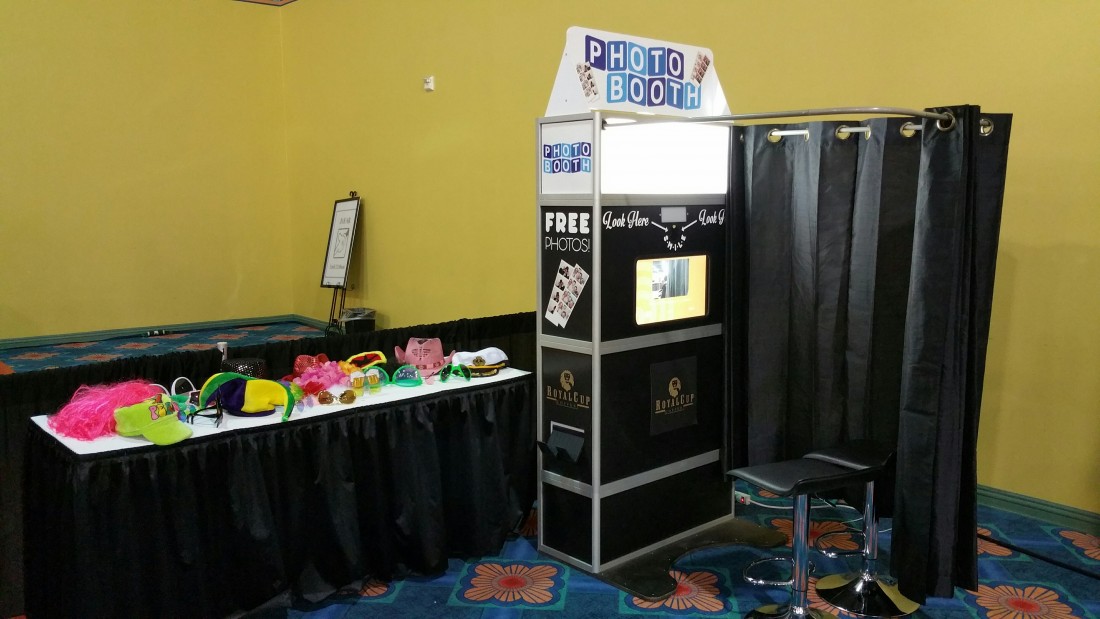 One is small and offers a footprint of 3' wide x 5' deep and has a simple curtain around it. This configuration is popular for trade shows or events & venues that are footprint-challenged. This photo booth can also be used without any curtain if desired, and we can create a background that people will simply stand in front of, like a graffiti wall with the client's logo and some text faux sprayed on it - or we can simply hang a drape behind it!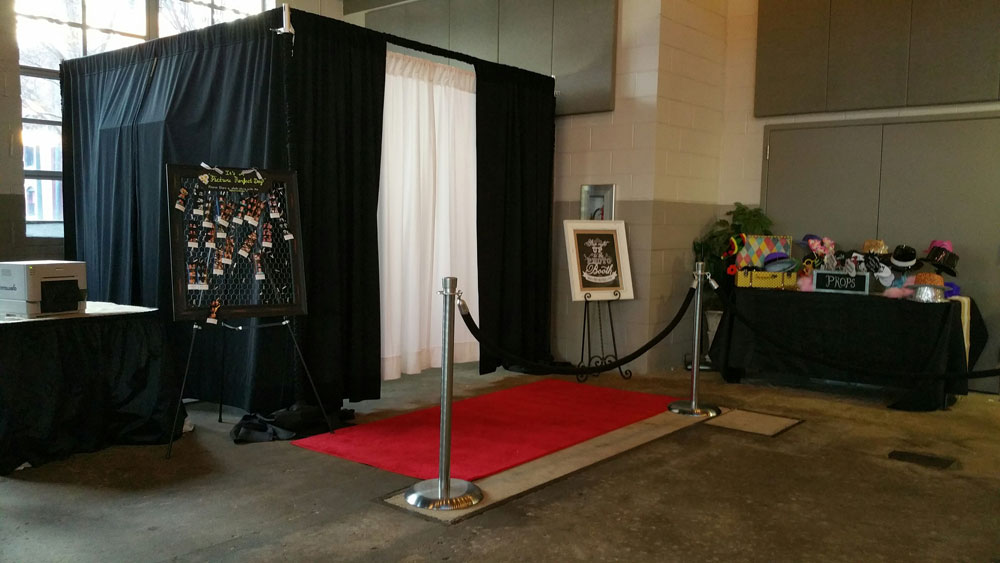 The larger enclosure can be fit to accommodate a variety of dimensions. It can be as small as 7' x 7' square or up to 10' x 10' square and any size in-between. We typically use this enclosure for weddings, but we have used it for some corporate events. It's really nice to have 10' x 10' of space for a lot of guests to fit into the "booth" and it has an elegant presence. The good news is there is no cost difference between the two. You simply decide which one you want and we'll bring it!
Priceless, Custom Designed Photo Strips

Our photo booth comes with all the free photos you can take for the duration of your event. We provide all of the props, costumes and accessories necessary to dress your guests up in fun!
Our photo booth can be configured for a single 4"x 6" print with 3 photos on it or 2 identical photo strips with 3 or 4 pictures and a photo strip for both guests. Company logos and text can be added to the bottom or sides of the prints depending on which style you prefer to go with for your event. Just let us know which style you prefer and we'll take care of it!
I also rent the Photo Booth as an "add-on" to other games & attractions for only $500.00. So if you're having a party and renting some of our games or racing attractions and think the photo booth would be a nice addition, it's only $500.00.
There is a minimum order of $1000.00 to get the photo booth 'add-on' discount. This is a great deal and offers a lot of fun for your guests for a nominal fee. Included in the cost are unlimited photos for the duration of the event and a thumb drive with all of the guest's pictures, which will be given to you or the client at the end of the event.
All of this is included in the cost of the photo booth along with the custom photo strip at no additional charge!
Themed Props for Any Occasion!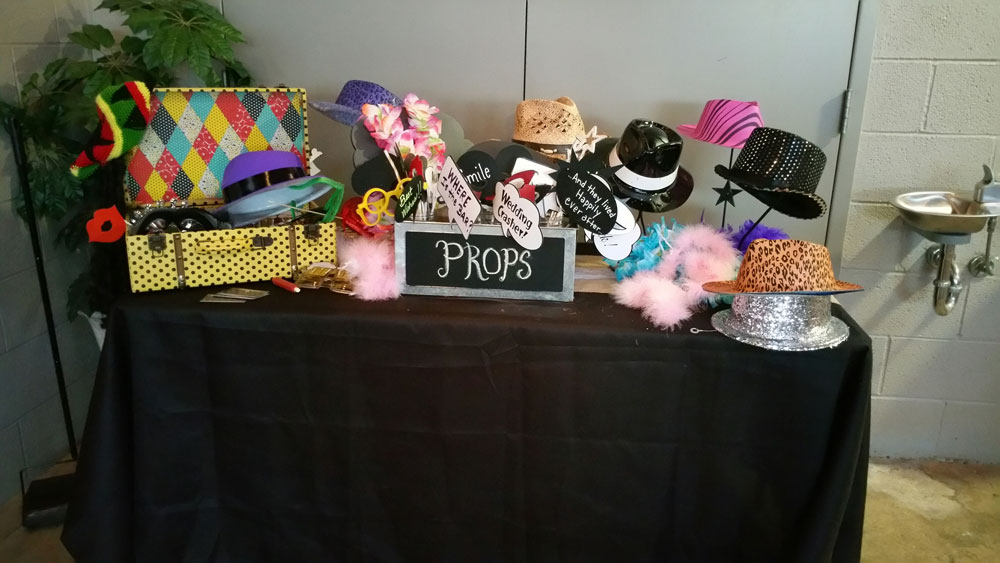 We have props for various "themed" events like beach, basketball, racing, wedding, Christmas, kids, and more. Let us know if your event is themed, and if so, I bet we have the props to go along with it! There are no additional fees for any of our props, themed or otherwise, and we'll bring a lot of them!
We Bring the Excitement to YOU!
Let ThunderDome bring the excitement and host your next corporate event, family gathering, trade show, exhibition… you name it! We offer full-service set-up and takedown with endless entertainment! We have worked with numerous marketing and company directors, event directors, meeting planners, private companies, and other individuals from around the country since 1995. Some cities we've delivered our unique event entertainment to include Charlotte, Raleigh, Atlanta, Columbia, Richmond, and many more!
We offer a variety of event packages customizable to fit your specific needs and budget! Please
contact us online
today or call us directly at
704.474.0136